Peak Region visited LTU Business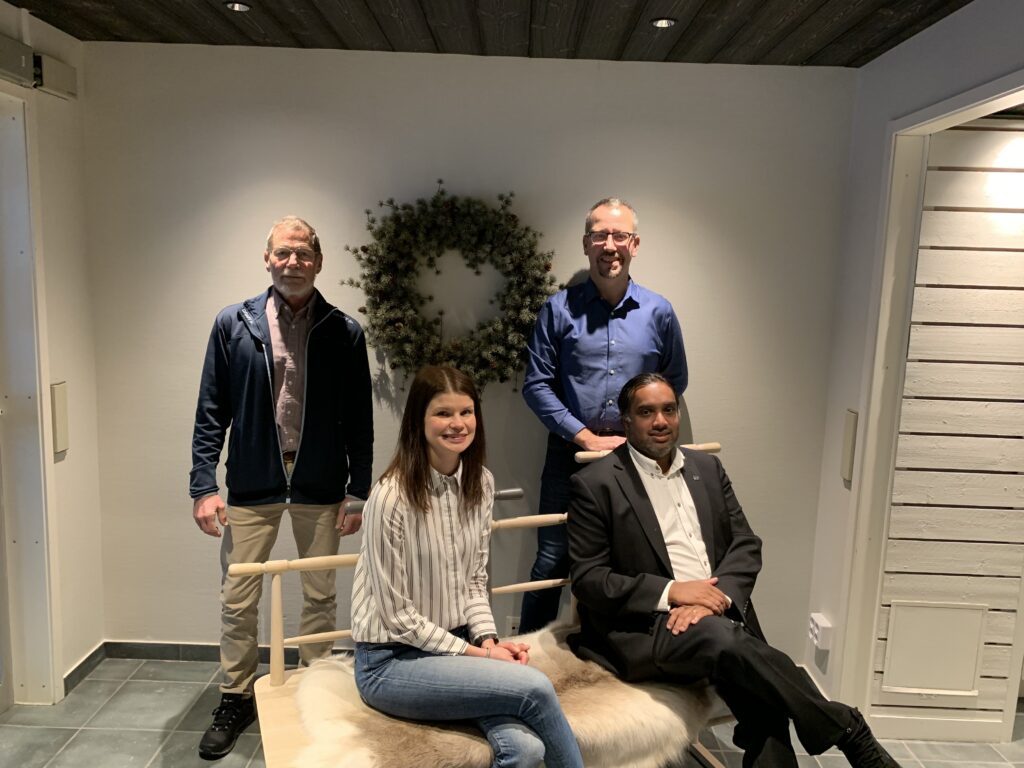 Peak Region contributes to the development of an attractive and sustainable business life  in Jämtland Härjedalen. Last week, they visited LTU Business for inspiration and to discuss future collaborations.
The company Peak Region supports innovation in Jämtland Härjedalen and is owned by the public, business and academia (Zenith Foundation, Samling Näringsliv, Region Jämtland Härjedalen and Åre, Krokom and Östersund municipalities). Currently running a project aiming to increase the knowledge among companies in Jämtland Härjedalen regarding the various funding programs provided by the EU, Peak Region visited LTU Business to hear more.
"LTU Business has been successful when it comes to business development processes and analyzes at companies, which we are here to hear more about, as well as to look at future collaboration opportunities between our regions where we have common points of interest," said Daniel Eurenius who leads the project at Peak Region AB.
Pär Johansson, Strategy Manager at LTU Business added that future collaboration is of value for LTU Business too. "To transfer knowledge and exchange experience are important for gaining new insights, the collaboration with Peak Region generates value in both directions," he said.
During their visit, Peak Region also met with LTU Business experts in SME funding to find out more about the EU's major program investments in research and innovation, and how you succeed receiving these types of funding.
"By collaborating with LTU Business on issues concerning SME financing and taking part in their network, we can speed up the development of the support function in Jämtland so that more companies will succeed with applications for innovation and development funds," said Lina Lif, project manager at Peak Region.
Daniel Eurenius emphasized that an important part of creating success lies in the ability to build networks and collaborations with others:
"Above all, I see that collaboration and partnership between our northern regions in Sweden are strategically important as we share similar challenges in issues concerning our future development and competitiveness. The work of creating innovation-promoting cultures, collaborations and transfer of knowledge between regions will be important in order for us to become strong and attractive in a global perspective," he concluded.